Guangqi Fiat plans to manufacture up to 500000 vehicles annually by 2015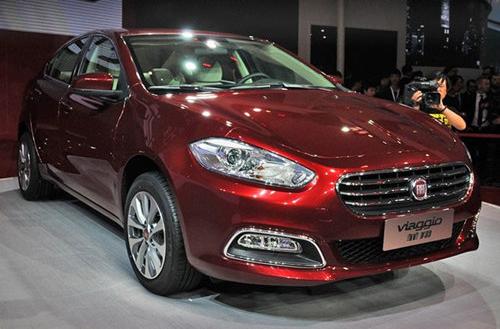 Gasgoo.com (Shanghai December 3) - The new Guangqi Fiat joint venture's first vehicle, the Fiat Viaggio, has attracted a lot of attention in China. Furthermore, the joint venture has also announced new Elite Service aftermarket sales service at last week's Guangzhou International Automobile Exhibition, garnering even more praise from Chinese media and consumers.
According to a report appearing in the Economic Observer News today, Guangqi Fiat plans to increase its annual automobile production capacity to 500,000 units. CEO Zheng Xiancong is confident that the JV can attain that number within three years.
In order to take advantage of that increased capacity, Guangqi Fiat also plans to expand its product line. Mr. Zheng specifically mentioned that the JV is planning to release a new model priced around 100,000 yuan ($15,952), which will be targeted at a mass audience. He also added that the JV plans to have four models on two different platforms available by 2014.
Guangqi Fiat also has plans to expand its sales network to over 200 dealerships by 2013, with new dealerships located in second- and third-tier cities.
s GAC Group's only non-Japanese JV company, there is a lot of expectations placed on Guangqi Fiat to perform well. According to reports, any new design plans for the Fiat Viaggio (pictured) are delivered directly to the desks of Board Chairman Zhang Fangyou and General Manager Zeng Qinghong. Additionally, Fiat hopes to take advantage of the growing Chinese market to balance decreasing European sales. Fiat-Chrysler CEO Sergio Marchionne has already visited China four times to inspect the JV's production facilities.